Description
KOKO Prime device
KOKO Prime device is Fashionable Lanyard to Free Your Hands
Free up your hands and pockets with the included lanyard, and as a fashionable accessory
to adapt to your outfits of different colors, cool and fun.
Create Your Own KOKO Prime
The decorative panels on both sides of the KOKO PRIME are magnetically installed,
which can be easily replaced.
2 Different Airflows
With ingenious airway design, you can get two different vape experiences
when the pod is installed in different directions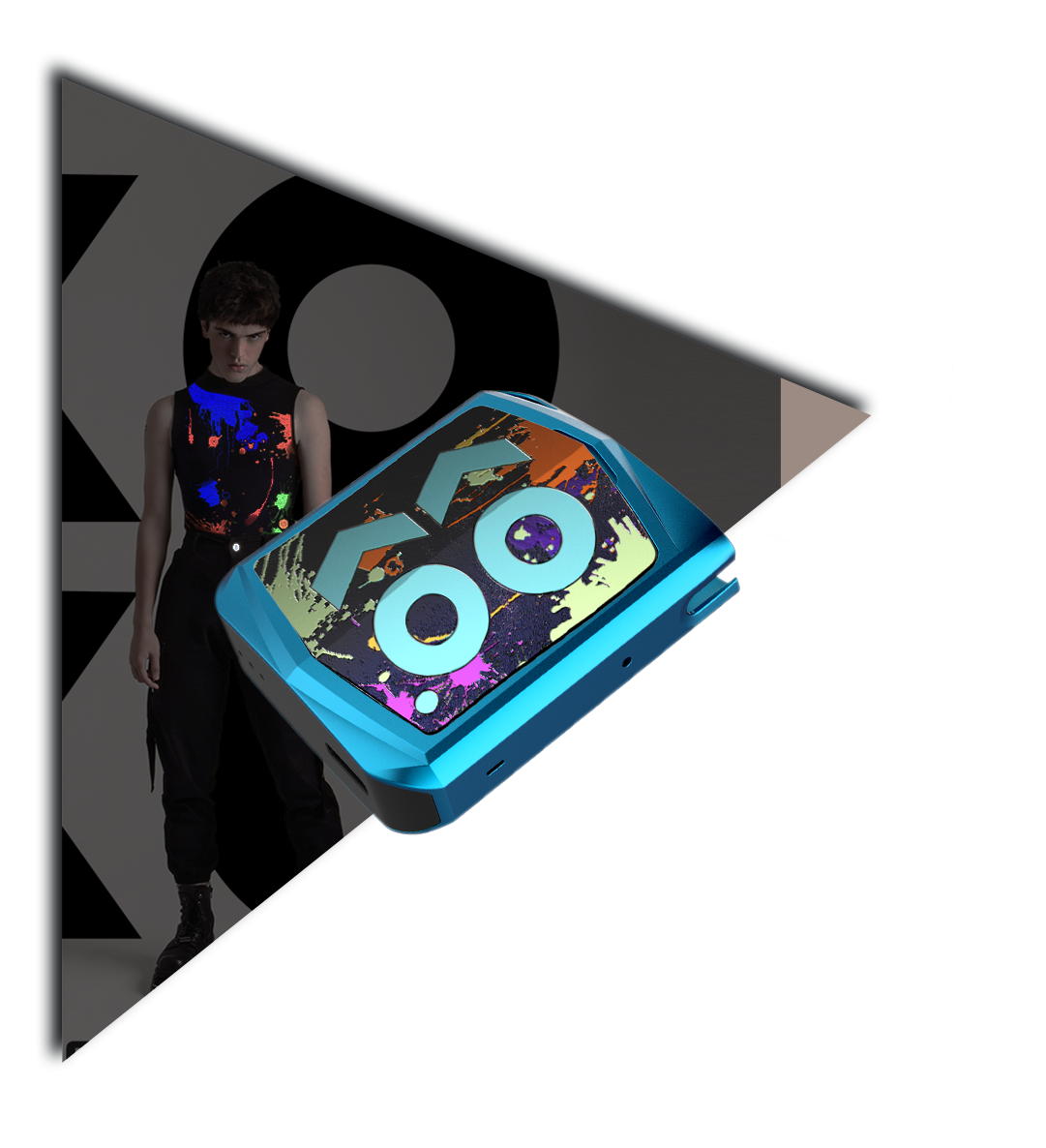 If the air inlet of the pod and the
air inlet of the device are close to
each other, the airflow is suitable for
a restricted direct-to-lung vape.
2ml Top-fill Pod
Easily detach the drip tip to refill the pod. The filler hole
has a silicone check valve to avoid e-liquid leakage and
reduces the mess.
Replaceable Coil The coils atomize e-liquid evenly and last longer. With UWELL`s
exlusive patented Pro-FOCS flavor adjustment technology, KOKO
PRIME provides you with excellent vape experiences. Please make
sure the coil aligns with the loacting slot on the pod while installing
New UN2 Meshed-H 0.8Ω Coil (sold separately)
Provides the smoother airflow and presents
the original and decent flavor
New FeCrAl 1.0Ω COIL (Pre-installed in pod system)
Provides the tighter airflow and presents the
full and rich flavor with better smell
Specification :
Weight: 34 g
Colors: 6 Colors
Battery: 690 mAh
E-liquid Capacity: 2 ml
Output Power: Maximum 15W
Materials: Aluminium Alloy, PCTG
Pod Specification:0.8 Ω / 1.0 ΩMesh Coil Resistance
IN THE BOX:
CALIBURN koko Device
New FeCrAl 1.0Ω COIL (Pre-installed in pod system)
User manual
*This product contains nicotine. Nicotine is an addictive chemical and is not for underage use.
CALIBURN and other vape devices are for ages 21+ only.
For More Devices